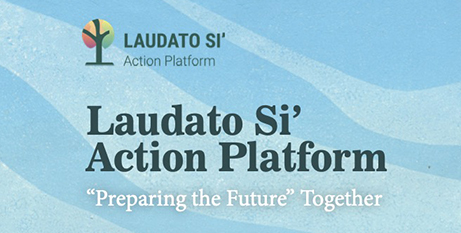 Bishop Vincent Long van Nguyen OFM Conv says the Church in Australia is well placed to engage with the Laudato Si' action plan in light of an upcoming Social Justice Statement on integral ecology.
Bishop Long, the chairman of the Bishops Commission for Social Justice, Mission and Service, was commenting on the plan for environmental sustainability Pope Francis announced earlier this week.
The initiative, officially known as the Laudato Si Action Platform, will invite individuals and groups to commit to a seven-year journey, with new participants able to begin year one on each anniversary of the plan's commencement. It follows the end of the year celebrating the fifth anniversary of the Pope's encyclical letter Laudato Si'.
In May 2020, the Australian Catholic Bishops Conference confirmed Cry of the Earth, Cry of the Poor as the theme for the 2021-22 Social Justice Statement.
The Statement will be published this August in anticipation of Social Justice Sunday on August 29.
Read the article on Australian Catholic Bishops Conference.